I attended my first London Meetup Organizers Group at Talk Talk this evening.
Side note: I am cheating with the timing of this as I am not publishing this until well past midnight - I am still functioning under 5 April 2011.
Tonights event featured Benjamin Ellis (who has a double identity, Michael, attributed to him by a very determined and fixated employee - true story) talking about "Building your Meetup Community". The event was followed by a pub session and some great chinese food. Notes from talk below:
Benjamin Ellis: Building your community
Determine your type of community: macro or micro?
Good exercise: describing community in different terms, i.e. Trial 1: describe what your community is about, Trial 2: describe what your community is about without using descriptive words from Trial 1.
Discussed: Why people get involved & Why people remain within communities
Remember: Communities are something people pass through, for a time / for a place
Consider: 5 viewpoints
Andrea – knows about event, will not attend
Bernie – hears about event, thinking about attending
Christina – hears about event, attends & interacts (* only known / measurable factor)
David – hears about event, attends & likes event, may return
Edward – hears about events, attends & dislikes event, will not return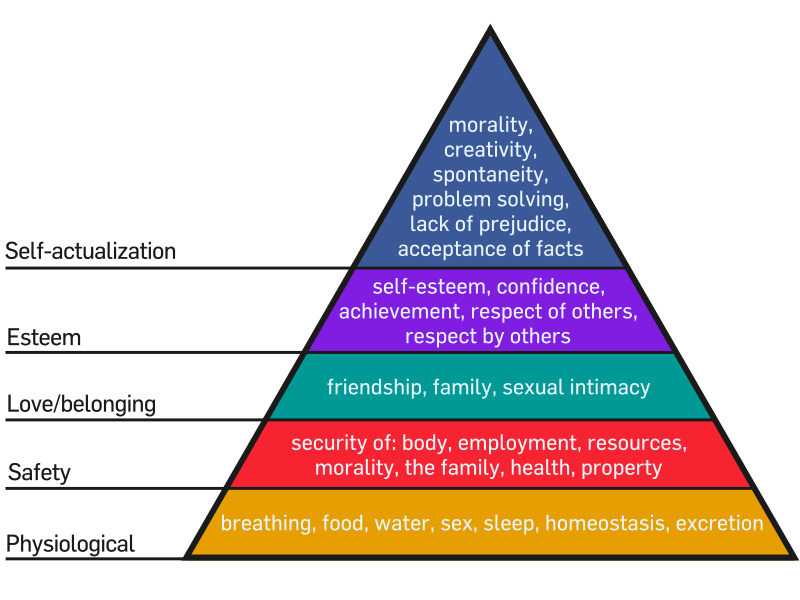 Maslow's Hierarchy of Needs as a measure of Community Building
Questions the Bernie, Christina and David's of your community will ask themselves:
Do I belong here? - Maslow's 'love / belonging' hierarchy
We are the product of who we think we are and how others view us
'Am I valued here?' – Maslow's 'esteem'
People want to feel like they make a difference ('emblems of belonging')
Community Leaders:
focused on what the communities does outside itself
great at making connections, fostered through detailed introductions
Scaling / Developing Community:
proper venue is *essential for satisfying 'safety' and community development
cultures / backgrounds determine the space as much as the community
giving / making commitments to people: community building, involvement, belonging
structured event format is good for safety and commitment, balance must be struck as too much structure will deter creativity and establish restraints and no format may result in chaos and unproductive events
discoverability – story telling, relatability
determining type of community to be nurtured, set a platform and allow for organic growth
design community in way that allows members to have a voice / presence
Building a community, so much more than bums on seats.