Meet Squrl: your FREE solution to video overload.
A video-content curator in app format. At the moment Squrl works on iPhone, iPad and Apple TV with an HTML client launching alongside Apple apps. I hope it works well on other platforms. Great app, particularly in the age of tablets.
Directly from the Squrl homepage With Squrl you can …
Add videos found at the most popular video sites by bookmarking, emailing, or tweeting to a universal Queue.
Create shareable collections of videos from your favorite sites, including Netflix, Hulu, YouTube, Vimeo, ESPN and many more.
Subscribe to your favorite shows or your friends collections, as new videos are available you will be alerted.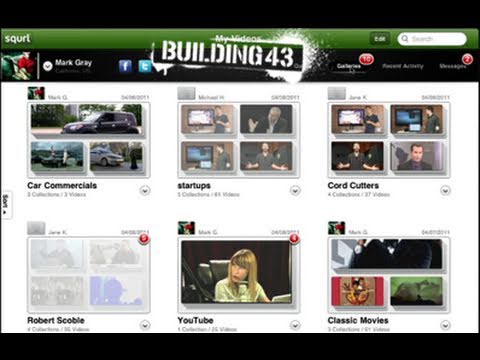 Video Source: Scobleizer.com article:
First look: Airplay-enabled Squrl: Internet video curation tool for iPad
The website is simple, very simple. Mark Gray, CEO and Co-Founder of Squrl, did mention the team bootstrapped, perhaps even some lean startup methods were used. Simple and user-friendly is good. Since the app is free and there is no set business model I just hope the data they collect is not packaged and sold off for large sums of money or the app becomes bombarded with advertisements. Comment sharing, there's a business model in that, as consumer feedback and analytics about the type of shows shared vs the best medium to deliver content on becomes ever so relevant.
Mark Gray and fell co-founder(s): Do Good! Thanks :)
Squrl web site: http://www.squrl.com/ @Squrl on Twitter: http://twitter.com/squrl