The Next Generation of Digital Books. They will go down in history.
Push Pop Press discusses its first title "Our Choice" by Al Gore on Ted.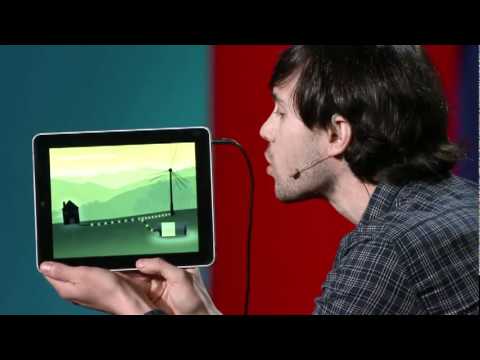 From Push Pop Press about page:
Push Pop Press is a new digital publishing platform that's redefining the way we publish and experience books. Using Push Pop Press authors can weave together text, images, audio, video and interactive graphics into immersive multi-touch interactive books, without dealing with the complexities and costs normally involved in software development. Push Pop Press is currently in private beta being used to build more amazing titles.
Easy to Publish
Layout and publish interactive digital books without writing code
Mixed Media
Tell rich stories using text, images, audio, video, maps and interactive graphics
Interactive Graphics
Embed interactive graphics that use the microphone, accelerometer and more
Multi-Touch User Interface Edge-to-edge content without any distracting toolbars or buttons
Visual Table of Contents
Browse through hundreds of pages quickly and easily
Pages Load Instantly
Pages load as fast as your finger can swipe
Start Reading Immediately
Start reading the first chapter as the rest of the book downloads in the background
Updatable Content
Update your content without having to update the app
iPad, iPhone & iPod Touch
Publish one universal app that can be read on an iPad, iPhone and iPod Touch